Come in and check out our new books for tween girls:
The Red Blazer Girls – Michael D. Beil (mystery)
No Cream Puffs – Karen Day
Lynn Visible – Julia DeVillers
Models Don't East Chocolate Cookies – Erin Dionne
The Home School Liberation League – Lucy Frank
Cinderella Cleaners – Scheme Spirit  series of books 1 to 6
My Life in Pink & Green and/ Sweet Treats & Secret Crushes
– Lisa Greenwald
The Cupcake Queen – Heather Hepler
Goys are Dogs and/ Girls Acting Catty – Leslie Margolis
Heaven Is Paved With Oreos – Catherine Gilbert Murdock
From September 16th through September 30th, Join us in Reading Fancy Nancy: Nancy Clancy, Super Sleuth on your computer, Kindle, Nook, iPhone, iPad, etc.  Let's see how many people we can get reading this book!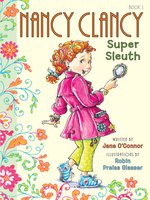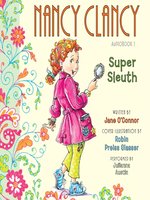 Fancy Nancy: Nancy Clancy, Super Sleuth is the first in a series of delightful middle-grade mysteries. Sassy Fancy Nancy is now a detective. When one of her classmate's most special possessions disappears from school, it's up to Nancy to save the day. With the help of her friend Bree, she follows the clues to an unexpected source.